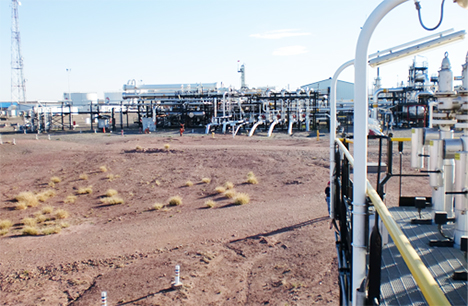 UPSTREAM FACILITIES DESIGN
SERVICES
We offer Engineering Services such as:
Technical Assistance for Process Plants
Integration on our customers' Technical Departments
Viability Studies
Projects Management
Purchase Management
Project Supervision
Inspection
Building Management
3D Rendering Design
Basic Engenieering
Detailed Engenieering
We are specialists in the design of Process Units with 3D Rendering Techniques. For that purpose, not only we use the Ultimate Software but also we integrate the use of the different Software.
Also Piping and Isometrical Layout, Designing and Controlling the execution of electrical, civil and metallic structures. Besides, we do the stress testing for Piping in order to validate the designs of Statical or dynamic Equipment.
BUSINESS AREAS
Oil and Gas
Upstream
Downstream
Petrochemicals
Utilities